THE BEST DAMN
GOLF BALLS

UNDER 20 BUCKS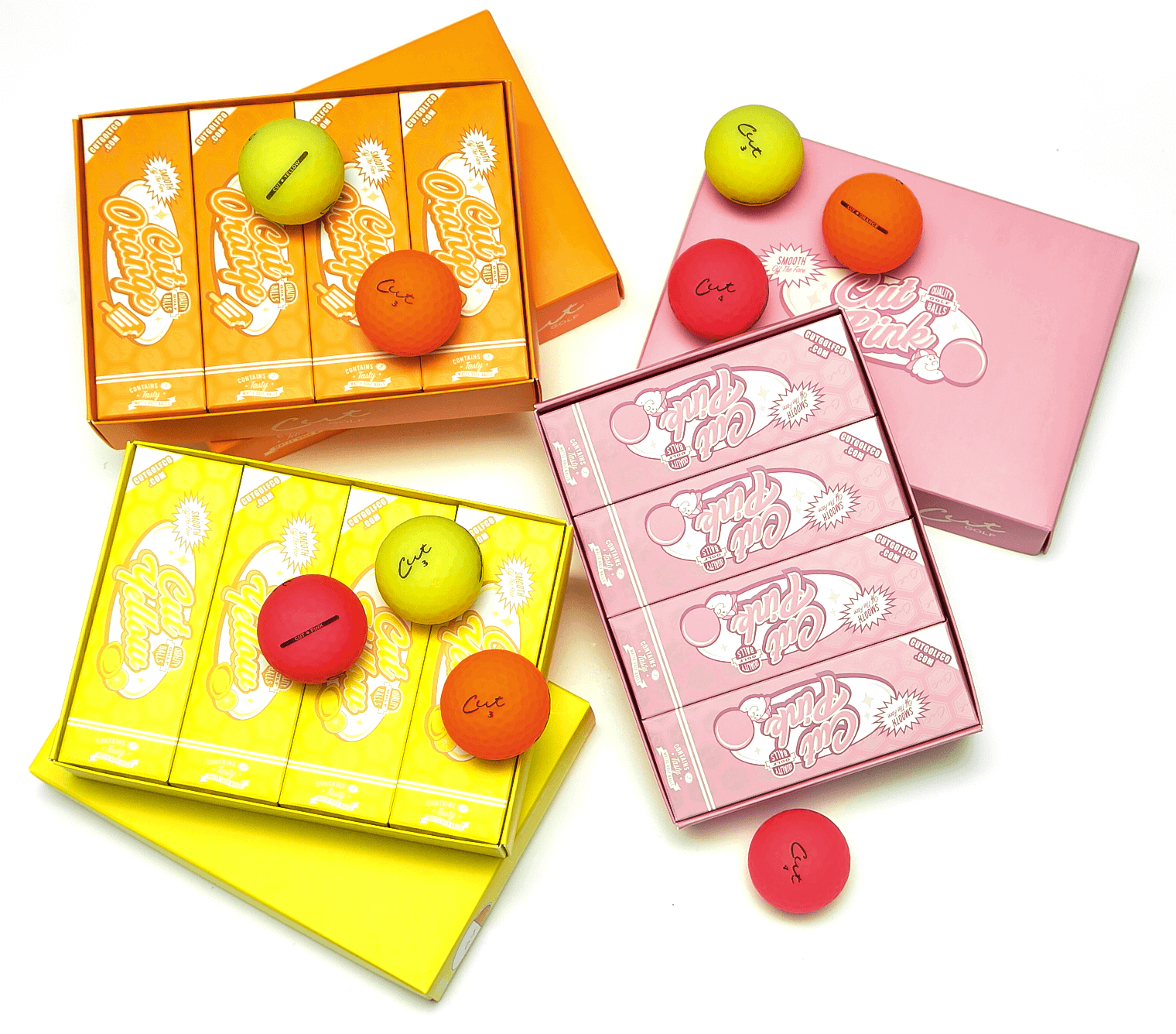 CUT MATTE FEATURES
The Cut Matte series is for the player looking for optimal performance and feel.
Designed with a soft core and vibrant cover, this ball delivers accuracy and greenside control.
NERDY INFO
3 Piece Construction
Softer Feel
314 Dimple Pattern
Ionomer Cover
USGA Conforming
100% SATISFACTION
GUARANTEE
FOR PLAYERS WHO...
Want to brighten up their life
Want a durable ball
Love that soft feel
Desire greenside touch
Love saving money
HOW IT'S BUILT
The Cut Matte Series was designed to deliver high performance by using cutting-edge technology and premium materials.
HOW WE STACK UP
At Cut Golf we take performance and providing our customers with exceptional value seriously. Here is how Cut Matte performs compared to its major brands' counterparts.
Here's what our customers are saying
Looking for a ball I can play consistently that won't break the bank but will help me lower that handicap. Felt good off of the irons. Good solid distance. Held the greens well. I wasn't all that impressed with any one aspect of the ball, until I realized I had just run off 4 regulation pars to end the front 9 and start off the back. Which is exactly what I was looking for in a golf ball.
- KEITH